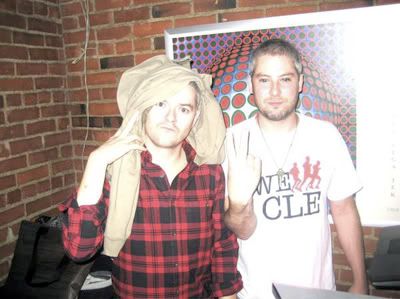 I thought it would never happen, but I've finally come out of my turkey induced coma and I'm ready to get this weekend started. Who's with me?!?!
Tonight I'm playing a reunion gig. 
MisterBradleyP and I are getting the Dandylion crew back together for one last hurrah tonight at Touch Supper Club in Ohio City. Should be rowdy. Cleveland people come out and get buck. I will definitely be dropping this jam around 1am...
Start Something / Morten Sorenson - EXPIRED
Dude, what is in the water in Norway? These dudes just continue to pump out ridiculous tracks. Here's a snippet from Morten's bio on the
Tirk
website...
"Hailing from a small mackerel fishing village in southern Norway, 22 year-old Morten Sorenson enjoyed a ten year spell in New York whilst his dad worked for the UN's International Maritime Commission, developing a love of dusty old NY disco that was to irrevocably shape his future".
Yeah, that sounds about right.
The Chic sample is brilliant.