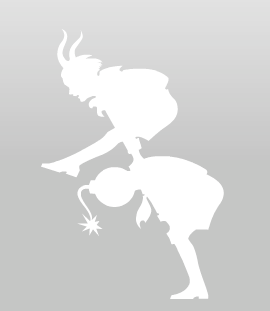 The lil' music stork just dropped the newest DFA effort at the cabin today. The tiny label that could continues to dominate 2008 by dropping a compilation on it's newest sub-label
Death From Abroad.
According to James Murphy and crew, the label was "born from the frustration of not being able to obtain certain records from overseas, non US-based artists...the focus is squarely on new talent from outside the US and across the world". 
Death From Above Presents Supersoul Recordings: Nobody Knows Anything
was compiled by
Supersoul Recordings
 head honcho Xaver Naudascher and is a collection of 12" only releases from his German label. Featuring artists like Plastique De Reve, Skatebard and Xaver himself; the nineteen track compilation ranges from deep to minimal to left field. I've chosen to post one of the more dance floor friendly jams from New Orleans based (wha?) disco house producer
Walter M. Jones
. The track is actually an edit by none other than Supersoul's Xaver Naudascher and it's a stormer. Super deep and super funky - but with a real nice retro feel. Download and dance peoples!
A.I.P. (XLN's Maison Vumbi edit) / Walter Jones - EXPIRED