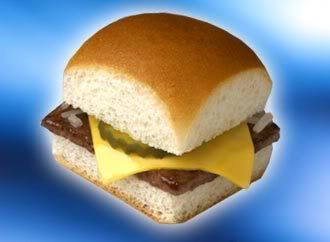 Whoa. Last night was super magical. 
I went to an Obama fundraiser. Really good stuff. The "Obama Wheel" raised $790 by midnight. Our host Jim made the dontation online as all us party people watched and raised our glasses to the future. It was awesome. And it made me feel good about being an American. Magical moment #1.
After the party, I hit White Castle and began my ride home. Magical moment #2.
Magical moment #3 came when I dropped in the soundtrack to the ride home, 
Lindstrom's
latest 
Where You Go I Go Too
. This album is amazing. Kids, take $20 from your mom's purse and buy this record. I found it at Bent Crayon. Pretty nice little record store on the near Westside. 
Where You Go I Go Too
stretches three tracks over fifty-five minutes. The title track runs just under thirty minutes. The excessive length kinda put me off at first. I mean, who does this guy think he is anyways? 
I'll tell you who he is. Pure balearic bliss.
I've posted the Prins Thomas edit of the album's second and more classicist disco work 
Grand Ideas. 
Lindstrom gave the MP3 away for free earlier this month to those in select countries via Myspace. Turns out I know somebody who knows somebody who lives in Poland. Dziekuja dziewczyna.
Grand Ideas (Prins Thomas edit) / Lindstrom - EXPIRED