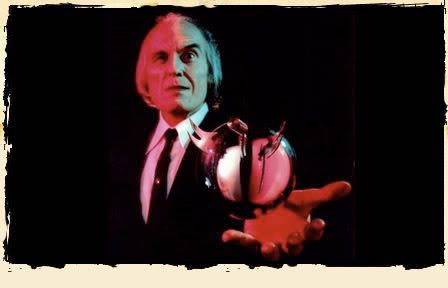 I'm putting together a Halloween mix and going through all sorts of random music tonight. I've pretty much got the set list - a quick 10 to 12 tracks through some weird and creepy shit. I don't wanna put too much thought or effort into it; because then all that happens is I labor over tracks and mixing (yes, I do it live – no ableton for mixes – well, at least not ones I'm doing for fun ; 0) and then its like October 30th and I still don't have the "perfect mix". Fuck that. It's all about making mixes like this in

the moment

. And I'm almost there. 
So over the course of the next few days, I plan on posting a couple of the tracks that didn't quite make the cut. And tonight we've got reject number one*. 
Phantasm (Disco Remix) / Captain Zorro - EXPIRED
*Now don't get me wrong – I dig this song. I mean, there's a reason I'm taking the time to post. It just didn't work with the flow of the mix.